Do you have a customer with a job that requires a matching or complementary stain color on their cabinetry? Are there installed cabinets in the home that need a replacement door but time has aged them and they no longer match the original color? These questions are just a few examples to which Conestoga's custom wiping stain program could be the answer.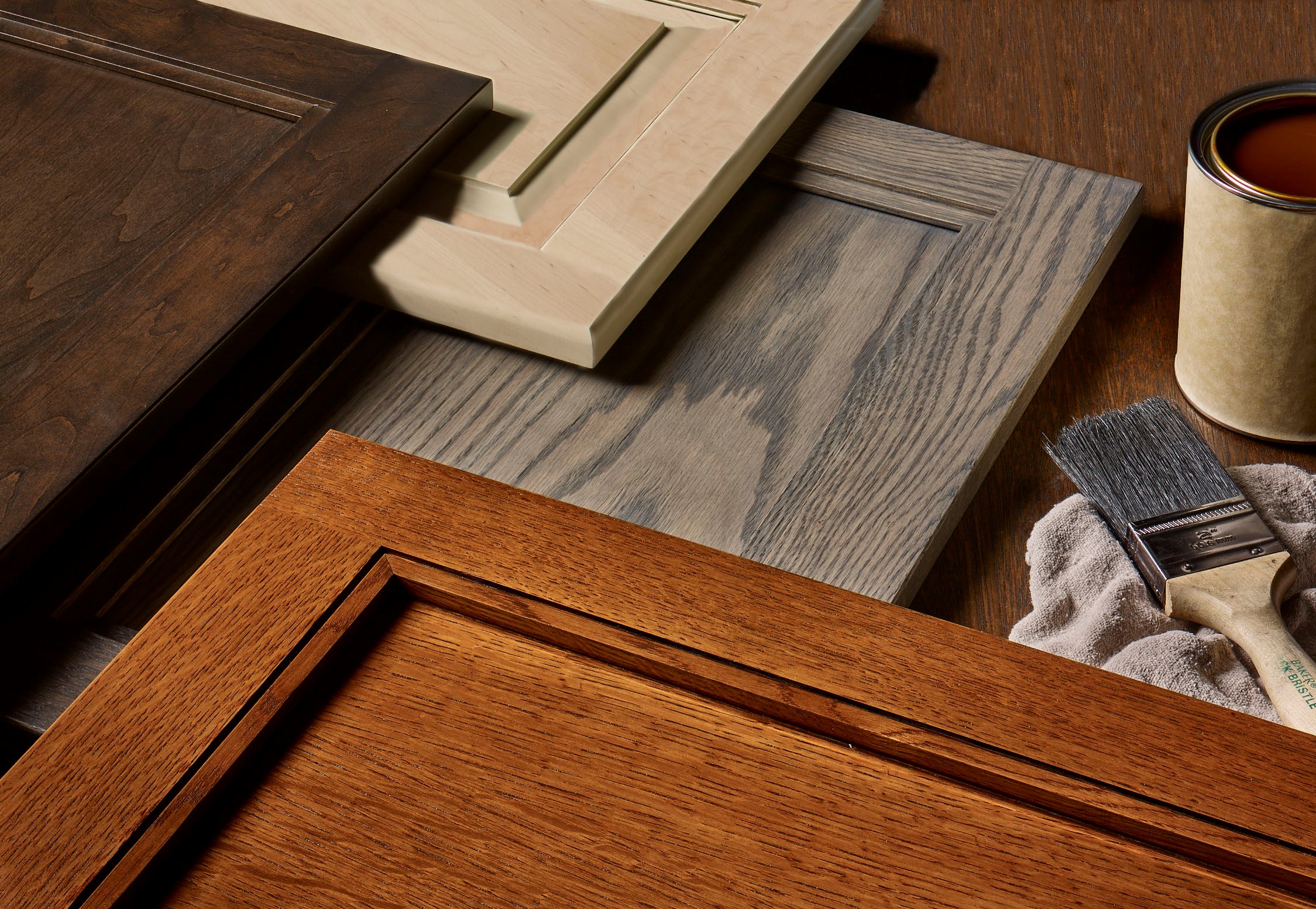 Finish color can be as critical as the kitchen or bath design to today's consumer. Through Conestoga's Custom Stain Matching program, a plethora of colors become accessible to use on your cabinet components on a wide array of wood species. Our in-house Finishing Lab works arduously to match the color your customers need to help create the ideal kitchen.
When the physical sample (not a photo or copied image) arrives at our lab, our technicians match the sample on the specified wood specie(s) and assign an alphanumeric code that is linked exclusively to your color. A sample will be created on a 12″ x 12″ panel. A section of the panel will be sent to you for approval, and the remainder of the panel will be retained by Conestoga to reliably match future jobs that you place in this color. Since the information is on file, your exclusive color code should be referenced on any future orders placed for that stain color.
Our color-matching program matches stains only with an option of 10° or 30° topcoat sheens. If you are interested in this service or other services Conestoga Wood Specialties has available please contact us for more information.